We Offer Residential Plumbing Maintenance & Repair
Residential plumbing focuses on the home and the plumbing issues around it. It could be dealing with tap leaks, clogged pipes, blocked toilets, blocked sewer or installing new taps or sinks. It is critical to choose a reputable and experienced plumber as they know what to do and fix all issues before the issues gets out of hand.
Key Benefit of Service
As Freeflo, we take pride in the work we perform with our dedicated plumbers. We employ the latest plumbing techniques and technology to diagnose and solve problems including use of sophisticated drain cameras.
Locally Own Operated
Workmanship guaranteed
Bonded and insured team
Licensed plumbing experts
Upfront, Flat Rate Pricing
Friendly, professionals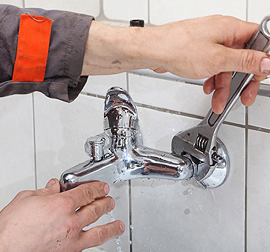 Get A Free Estimate
We are more than happy to give advice on which solution is most suitable for your needs, depending on your Plumbing Services. Why not ask us to view your property and discuss the various options with you now. Our advice is free!